See on Scoop.it – H2H Marketing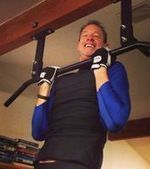 Making social networking part of your selling strategy requires making a change in your life. But it's scary to make a lifestyle change. I know that. I did it two years ago myself. It means a different routine. It means…
Fabrizio Faraco's insight:
So how do you find the time to create several blog posts (or YouTube videos if you don't like to write) a week? Simple! You make it an important part of your life.
I recommend that you don't even try to find the time to create content and participate in social networks. You'll fail, just like finding the time to exercise leads to failure and wasted money on health club memberships.
Many people are surprised when I say that I probably spend about six hours a week on social networking—about the same amount of time I spend exercising each week. I don't even think about it. It's important, so I do it. And I can't really say how. It's mainly in microbursts of one or five minutes throughout the day.
See on www.webinknow.com